Fact Sheets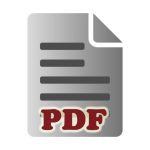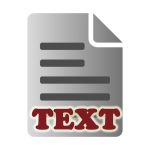 Table of Contents:
General Transportation Information
Mass Mobility
www.mass.gov/orgs/massmobility
State initiative to increase mobility for those with limited transportation access.
Americans with Disabilities Act Guidance
www.fta.dot.gov/documents/Final_FTA_ADA_Circular_C_4710.1.pdf
from the Federal Transit Administration. Contains detailed guidance on achieving access to public transportation under the ADA for transit agencies and riders.
Disability Info Transportation Fact Sheet
disabilityinfo.org/fact-sheet-library/transportation/transportation-resources/
has statewide information.
Ride Match
massridematch.org/
A one-stop searchable directory of public, private and accessible transportation options in Massachusetts.
Go Go Grandparent
gogograndparent.com
For a fee, Go Go Grandparent will arrange transportation without a smart phone.
Air Travel
File a Federal Complaint
www.transportation.gov/airconsumer/file-consumer-complaint
Mass Transit
MWCIL Service Area Transportation
MWRTA – MetroWest Regional Transit Authority
www.mwrta.com/
Services Ashland, Framingham, Holliston, Hopkinton, Marlborough, Natick, Sherborn, Southborough, Sudbury, Wayland and Weston.
GATRA – Greater Attleboro Taunton Regional Transit Authority
www.gatra.org/
Services Bellingham, Foxboro, Franklin, Medway, Norfolk, Plainville and Wrentham. In addition to mass transit, GATRA provides the Dial-A-Ride curb to curb services for senior and disabled residents within their 26 member communities for a nominal fee.
MBTA – MA Bay Transportation Authority
mbta.com/
offers transportation to riders in Dover, Medfield, Needham, and Wellesley.
Councils on Aging
www.mass.gov/councils-on-aging-senior-centers
should have information on each town's paratransit.
Statewide Transportation
MARTA – MA Association of Regional Transit Authorities
MassDOT
www.massdot.state.ma.us
MA Department of Transportation – is a portal to all forms of transportation.
Taxis
Disability Info Fact Sheet
disabilityinfo.org/fact-sheet-library/transportation/taxi-wheelchair-accessible-vehicles/
Taxis – Wheelchair Accessible Vehicles
Personal Vehicles
Ride-Away
www.mobilityworks.com/
sells wheelchair vans, and makes modifications at several locations.
Adaptive Mobility Equipment
www.amemobility.com
in Seekonk
New England Wheels, Inc.
www.newenglandwheels.com/
in Billerica
VMI
www.vantagemobility.com/
is a national business, with a dealer locator to find a local VMI mobility dealer.
AT Conversions
www.atconversions.com/
is a national business with some local dealers