Fact Sheets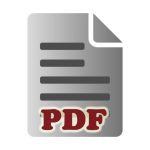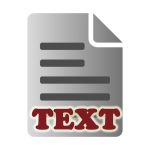 General Legal Services
MetroWest Legal Services
www.mwlegal.org/
620-1830. Located at 63 Fountain Ave. Suite 304, Framingham. Services for low income, disabled and elderly in MetroWest.
Disablity Law Center
dlc-ma.org/
Legal services from advice to legislative advocacy in Special Education, Rights and Conditions in Facilities, Civil Rights and Access to Community Services and Health and Benefits
Community Legal Aid
www.communitylegal.org/contact
Multiple offices for low-income and elderly households in Central and Western Massachusetts.
Volunteer Lawyers Project
Provides free civil legal assistance to low-income residents of Greater Boston (including MetroWest).
MA Senior Legal Helpline
(866)778-0939
Massachusetts Bar Association Lawyer Referral Service
(617)654-0400 or (866)MASS-LRS
Legal Resource Finder
www.masslegalservices.org/findlegalaid
Find Legal Aid
Harvard Legal Aid Bureau
www.harvardlegalaid.org/
(617) 495-4408 – Legal services for low income people in the greater Boston area
MA Law Reform Institute
Mission to advance economic, racial and social justice through legal action, policy advocacy, coalition building, and community outreach.
Health and Mental Health Specialties
Health Law Advocates
www.healthlawadvocates.org
Pro-bono legal representation to low-income residents experiencing difficulty accessing or paying for needed medical services.
Mental Health Legal Advisors Committee
www.mhlac.org/
under the state Supreme Judicial Court – may provide representation to people with a mental health condition and specific legal concerns.
Center for Public Representation
www.centerforpublicrep.org/
Mental Health Law and Disability Law Services
Bazelon Center for Mental Health Rights
www.bazelon.org/
National organization for changing policies and laws for people with mental illness.