Fact Sheets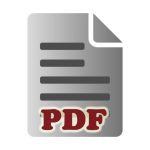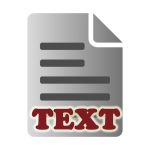 Table of Contents
Housing
Housing Navigator
search.housingnavigatorma.org
Find Affordable home rentals in Massachusetts
Common Housing Application for Massachusetts Programs (Champ)
publichousingapplication.ocd.state.ma.us
Using this site, you will be able to apply for state-aided public housing and the Alternative Housing Voucher Program (AHVP), and you will also be able to find any existing applications you may have. Moving forward, as your address changes or other information on your application changes, you will only need to update information at this site. All of your changes will be recorded at the housing authorities where you have applied.
CHAPA
www.chapa.org/
Citizens' Housing and Planning Association (MA based)
CHAPA Housing Search Guide for People with Disabilities
www.chapa.org/sites/default/files/sdfasdfdsaf_2.pdf
Free pro se Weekly Housing Clinic
The Housing Unit assists low-income families and individuals with affordable housing matters. Tenants who live in low-income housing and those with housing subsidies are given priority. This type of housing is difficult to obtain and its loss often results in homelessness.
The Fair Housing Act
https://www.hud.gov/program_offices/fair_housing_equal_opp
protects people with disabilities from discrimination when renting, buying or financing housing.
Mass Accessible Housing Registry
www.massaccesshousingregistry.org
Free registry highlights homes for people with disabilities who need accessible or barrier-free housing.
MassHousing
www.masshousing.com
MassHousing is an independent, quasi-public agency created in 1966 and charged with providing financing for affordable housing in Massachusetts. The website has lists of the properties financed and/or overseen by MassHousing
Housing Authorities
www.mass.gov/service-details/local-housing-authority-contact-listing
list of all towns in MA.
SMOC – South Middlesex Opportunity Council
www.smoc.org/services-alphabetical-listing.php
low-income housing.
Mass Options
massoptions.org/massoptions/long-term-supports-and-services/supports-through-state-agencies/housing
MA Coalition for the Homeless
MA Homeless Shelters
www.homelessshelterdirectory.org/massachusetts.html
Homeless Shelter Directory
Tenancy Preservation Program
www.mass.gov/info-details/tenancy-preservation-program
Homelessness prevention program, TPP works with tenants, property owner and the Housing Court.
Homestead Protection Law
www.sec.state.ma.us/rod/rodhom/homidx.htm
National Fair Housing Alliance
nationalfairhousing.org
Goals: to end housing discrimination and to promote diverse, inclusive communities
MA Housing Consumer Education Centers
Disability Info Housing Resources Fact Sheets
https://disabilityinfo.org/fact-sheet-library/housing/
Autism Housing Pathways
autismhousingpathways.org
Supportive Housing for Adult Children with Disabilities
Specialized Housing, Inc.
specializedhousing.org
Uses a condominium model to create housing for individuals who can function somewhat independently and whose behaviors can be managed with the level of staffing agreed upon by the family.
Section 8
Section 8 Vouchers
section8listmass.org/
Section 8 Housing Choice Voucher – Centralized Waiting List
Section 8 Made Simple
www.tacinc.org/resources/section-8-made-simple
Using The Housing Choice Voucher Program To Assist People With Disabilities
18? Section 8!
How to Apply for Section 8 when turning 18 (MA)
Assistance
Rental Assistance Applications and Documentation
www.mass.gov/service-details/rental-assistance-applications-documentation
Residential Assistance for Families in Transition (RAFT)
www.mass.gov/service-details/learn-about-residential-assistance-for-families-in-transition-raft
Homelessness prevention program providing short term assistance to low income families who are homeless or at risk of becoming homeless.
Framingham
Security Deposit Assistance Program
www.framinghamma.gov/418/Community-Development
and more from Community Development Block Grant
Home Modifications
Home Modification Loan Program
www.mass.gov/home-modification-loan-program-hmlp
provides 0% and 3% loans up to $30,000 to homeowners seeking to make modifications to their homes.
MRC / MassMATCH Adaptive Housing Program
www.massmatch.org/fund_at/MRC_Adaptive_Hsing_FAQs.php
provides housing evaluations, architectural services, housing modifications, and equipment installation to individuals with disabilities to enable them to achieve an employment outcome by removing barriers to living in their current home.
Universal Design
Visitibility
Visitability is a growing trend nationwide. The term refers to single-family or owner-occupied housing designed in such a way that it can be lived in or visited by people who have trouble with steps or who use wheelchairs or walkers.
The Institute for Human Centered Design
governmental educational organization (NGO) committed to advancing the role of design in expanding opportunity and enhancing experience for people of all ages and abilities. The IHCD is based in Boston.
The Center for Inclusive Design and Environmental Access
at SUNY Buffalo's School of Architecture and Planning studies and recommends ways to make environments and products more usable, safer and healthier for the needs of an increasingly diverse population. The IDeA Center's activities are based on the philosophy of Inclusive Design.