Updated 1/11/2021:  MWCIL has collected COVID-19 resources for people with disabilities.  Some of the programs listed below may have expired;  follow up with the providers to confirm all details.  And if you have a disability, and need assistance, MWCIL continues to be fully staffed.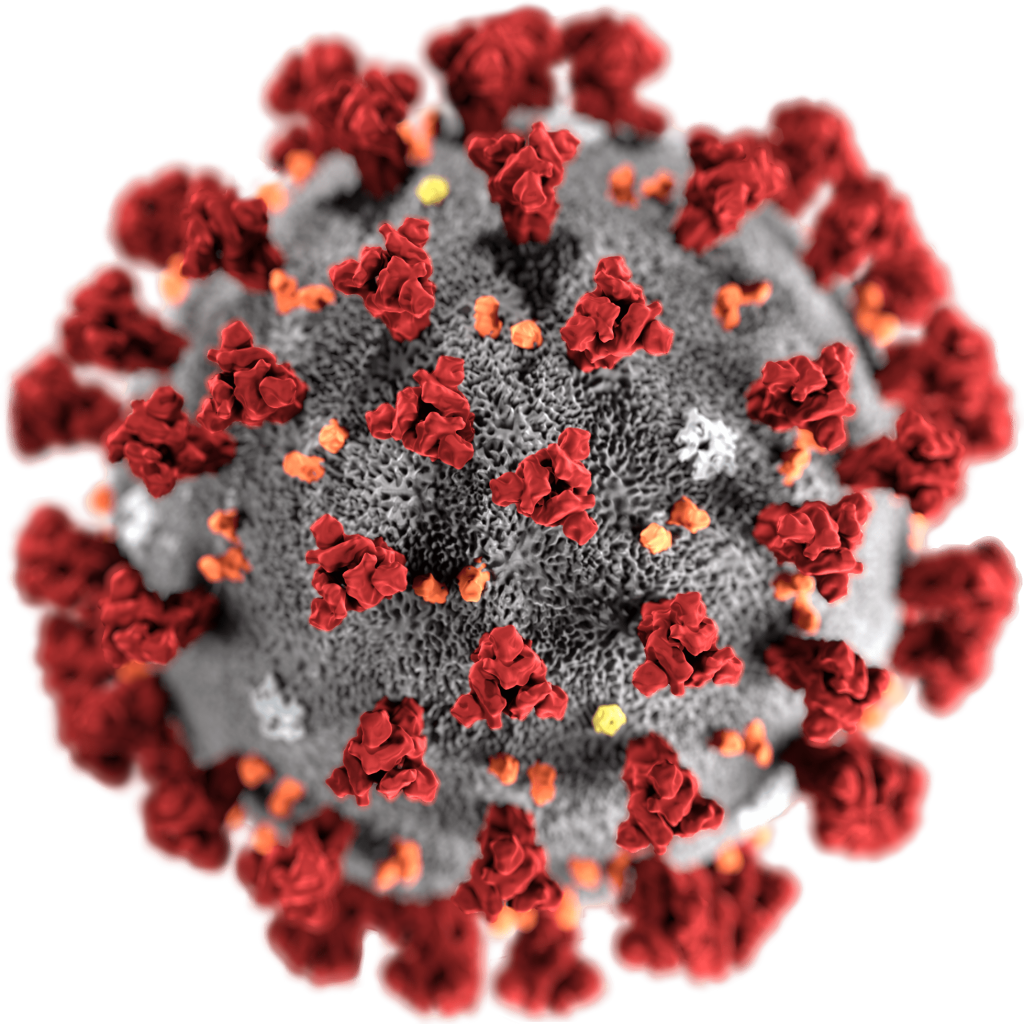 Reopening Massachusetts
Mass.gov provides the latest updates and information. The Daily Dashboard includes new cases and deaths: https://www.mass.gov/info-details/covid-19-response-reporting#covid-19-daily-dashboard-. Weekly reports will be released on Thursdays. To view the weekly reports, visit Archive of COVID-19 Weekly Public Health Reports – Reports from the Massachusetts Department of Public Health (DPH).
DDS Visitation Guidelines: Visit mass.gov on DDS Visitation for revised guidelines from July 1.
Masks are required in public places where social distancing is not possible. This applies to both indoor and outdoor spaces. Exceptions include children under the age of 2 and those unable to wear a mask or face covering due to a medical condition. Visit mass.gov on wearing masks for more information.
Vaccine
From Mass.gov – When Can I get the Covid-19 vaccine? Learn where you will fit into the COVID-19 vaccine distribution timeline.
Home-based Healthcare Worker COVID-19 Vaccine
January 8, 2021 – Update from the MA Covid-19 Command Center. Home healthcare workers are eligible for the vaccine in Phase 1. The documents below, in English and Spanish, have additional information on who is eligible and where information will be provided. "Mass vaccination sites will be launched by the Commonwealth in the coming weeks. Additionally, some hospitals and health care providers will offer vaccination sites. Please check back at https://www.mass.gov/info-details/covid-19-vaccination-program#related- over the coming weeks for more information about a vaccination site near you. "
11/27/2020 – The Association of University Centers on Disability is providing answers to frequently asked questions about COVID-19 vaccine distribution considerations for the disability community. The FAQ includes information on the approval, manufacturing, allocation, and distribution of potential COVID-19 vaccines, The document also includes additional vaccine resources from the national network of University Centers for Excellence in Developmental Disabilities and links to federal, state, and local public health resources.
MWCIL Service Town Resources
MWCIL Service Area: MWCIL is researching the resources from the 26 towns in our service area. Update information includes the latest on Senior Centers, Town Halls, Food pantries and more.
Visit SMOC.org to learn more about their services during the Covid-19 crisis
Framingham
Framingham: Beginning July 6, City Hall, 150 Concord Street, will be completely open to the public, Mon., Wed., and Thurs., 8:30 a.m.-4 p.m.; Tues. 8:30 a.m.-6 p.m.; and Fri. 8:30 a.m.-1 p.m. Visit Framinghamma.gov/covid19 for coronavirus updates.
MWRTA has launched the "4 Grocery" shuttle to run hourly between 7 a.m. and 5 p.m. to carry shoppers from the Framingham hub to the Market Basket in Ashland, Roche Bros. in Natick, and the Wegman's at the Natick Mall. Read more at www.mwrta.com.
Framingham has announced a financial relief program which will help provide assistance with rent, mortgage, and/or utility payments for a period of two months to alleviate the burden on households which have seen a loss of employment and their primary income as of 3/10/2020. Download the application: www.framinghamma.gov/DocumentCenter/View/37558/CDBG-Rental-Assistance–Application
Testing Sites
Visit memamaps.maps.arcgis.com/apps for an interactive state-wide map of testing sites.
From Senate President Karen Spilka
Senator Spilka has a page with the latest updates on the virus: karenspilka.com/covid.
Survey from Disability Policy Consortium
Over the course of this summer, DPC's YESHealth research team reached our to the community to learn how COVID-19 is affecting your healthcare, and the response was enormous: more than four hundred people got back to us to share their concerns and their needs for systemic change. Read the full study – it's concerning: https://www.dpcma.org/covid-healthcare-pwd-ma.
Masks for PCAs
Consumers of the Massachusetts PCA program can get free masks and gloves delivered for PCAs from their union, 1199SEIU. PCAs can order the masks online using the 1199SEIU order form.
MA Department of Public Health
DPH has posted information and fact sheets in several languages, as well as updated Massachusetts information on Covid-19 at Mass.gov DPH.
MassHealth Information
Consumer Information: www.mass.gov/info-details/masshealth-coronavirus-disease-2019-covid-19-applicants-and-members
General MassHealth Information: www.mass.gov/coronavirus-disease-covid-19-and-masshealth
90 Day Supplies of Medication for MassHealth Members: www.mass.gov/doc/pharmacy-facts-141-march-12-2020-0/download
PPE – Personal Protection Equipment for Covid-19 Positive Members
MassHealth PPE Program for COVID-19 Positive Members will get a supply of personal protective equipment (PPE) sent to the home of MassHealth members receiving certain MassHealth covered in-home services and supports and who have a documented case of COVID-19 so that they can continue to receive services at home by their personal care attendant (PCA), independent nurse, or direct care worker. Download the file below for more information.
PCA Users
PCA Overtime Limits: MassHealth is temporarily suspending the overtime limits (weekly hour limits) listed under 130 CMR 422.418(A) for the PCA program. Pursuant to this change, until further notice, a Consumer may schedule a PCA to work overtime hours without requiring prior authorization from MassHealth. Consumers should schedule their PCAs with the health and well-being of both Consumer and PCA in mind.
Please note that you still cannot exceed the maximum number of hours per week approved for in your PA. This is only waiving the overtime piece in case a PCA needs to work additional hours for more than 1 consumer putting them over 40 hours. The PCA will not be in danger of being sanctioned by MassHealth until further notice. Learn more from mass.gov pca overtime.
Temporary Expansion of Home Health Aide Services: Please visit the link and learn more about how anyone experiencing disruption in their PCA services can user Home Health Aide Services. Read www.mass.gov/doc/home-health-agency-bulletin-56/download or visit MassOptions.org. MassOptions hotline at 1-844-422-6277.
If you or a family member or friend is a MassHealth member who receives hands-on support from a Personal Care Attendant (PCA) but is short PCAs during the COVID-19 outbreak, call the MassOptions hotline at 1-844-422-6277 to obtain home health aide services.
Long Term Supports and Services, including PCA Management Agencies and Fiscal Intermediaries: https://www.mass.gov/doc/ltss-provider-updates-for-covid-19/download
Housing
COVID-19 Legal Help Project
Eviction Diversion Initiative: Through the COVID-19 Eviction Legal Help Project (CELHP), a substantial expansion of free legal help for low-income tenants as well as low-income owner-occupants of 2-3 family properties navigating the eviction process has started. These services can be used before the eviction process begins, as well as once a notice has been received, and can be used in coordination with the mediation services we have already rolled out. For these services income eligibility is capped at 200% of federal poverty level.
Services will be available in every region and can be found on a new website built for this initiative: https://evictionlegalhelp.org/. Households can also call 2-1-1, and learn more at our website, www.mass.gov/CovidHousingHelp.
Resources such as a new video in English and Spanish, social media posts and new flyers in seven languages (Chinese, Haitian Creole, Khmer, Portuguese, Spanish, Russian, and Vietnamese ) can be found on our website.
Legal help is available right now for income-eligible tenants facing eviction. We strongly encourage tenants and landlords to learn about legal help as well as community mediation resources. Eligible tenants and landlords should seek help as soon as possible, before a court filing occurs.
There also is a website, Resources for Renters, Homeowners, and Landlords, in English and Spanish.
CHAPA
As the COVID-19 situation evolves, CHAPA is adapting their operations and policy priorities. COVID-19 Affordable Housing Resources: www.chapa.org.
DHCD and RAFT
Department of Community and Housing Development (DHCD) – including updates for Residential Assistance for Families in Transition (RAFT) Program – www.mass.gov/info-details/covid-19-dhcd-website#residential-assistance-for-families-in-transition-(raft)-program-and-covid-19-state-of-emergency-
CDC Issues Sweeping Temporary Halt on Evictions
On September 2nd, the Centers for Disease Control and Prevention (CDC) issued an emergency order that will protect an estimated 40 million renters nationwide from threat of eviction until the end of the year. Get all of the details at www.nationaldisabilityinstitute.org.
Food
Massachusetts Food Pantries at foodpantries.org.
Call Project Bread's Food Source Hotline: 1-800-645-8333
Call Mass 2-1-1
The Mass. Department of Transitional Assistance (DTA) is issuing emergency SNAP (food stamp) supplements to many SNAP households to help buy food during the pandemic crisis. Congress approved special SNAP supplement benefits in response to the COVID-19 pandemic. Apply on-line at www.mass.gov/how-to/apply-for-snap-benefits-food-stamps.
Massachusetts residents can use SNAP benefits to purchase groceries online via Walmart and Amazon, with more grocery retailers hopefully joining the program soon. Visit Mass.gov snap for more information.
Education
The response to Covid-19 varies widely from district to district, and even grade to grade. Learn more at www.doe.mass.edu/covid19.
Finances
The National Disability Institute has put together resource pages about the financial impact that Covid-19 has on people with disabilities and those with chronic health conditions, as well as their families and communities. Visit their National Resilience Center for more information.
Prepaid debit cards were sent to people whose bank account information was not on file with the IRS. This includes SSDI and SSI recipients who did not file taxes in 2018 or 2019. Some people discarded these cards, thinking they were a scam.
Unemployment
Visit the State Unemployment Insurance page for online application forms, as well as links to rules and exceptions during the Covid-19 pandemic. www.mass.gov/unemployment-insurance-ui-online.
The Mass. Department of Unemployment Assistance put together this guide on How to File for Unemployment during COVID-19: www.mass.gov/doc/filing-a-new-unemployment-claim-covid-19/download.
Apply for Pandemic Unemployment Assistance: Pandemic Unemployment Assistance (PUA) provides up to 39 weeks of unemployment benefits to individuals who are unable to work because of a COVID-19-related reason but are not eligible for regular or extended unemployment benefits. www.mass.gov/how-to/apply-for-pandemic-unemployment-assistance
For people who have lost employer based health insurance, see the MassHealth special enrollment for Health Connector.
Social Security
See updates on benefits related to Covid-19: www.ssa.gov/coronavirus
Recipients of Supplemental Security Income (SSI) will automatically receive automatic Economic Impact Payments. Download the document for more information:
MA Attorney General
The Massachusetts Attorney General's Office's work as the People's Law Firm continues amidst the Coronavirus public health emergency. The AG's Office is warning Massachusetts residents to be on alert for individuals and businesses that may try to take advantage of uncertainty about COVID-19.

The AG's hotlines will still be fully staffed during the regular hours. Visit the AG web page at mass.gov AG for more resources.
Nursing Home Family Resource Line
617-660-5399
Open Every Day – 9:00 AM – 5:00 PM – a dedicated phone line to connect family members of nursing home and rest home residents with the information and resources they need.
This new phone line provides one central contact for families and community members who have questions about the nursing home or rest home care their loved one is receiving during the COVID-19 outbreak. Staff will field questions on a range of topics and coordinate across state agencies to help provide answers.
About Covid-19
The CDC.gov website has the latest information on COVID-19, including prevention, symptoms and what to do if you get sick. .
Johns Hopkins Medicine has information, including a "Self Checker" to help you evaluate your own health. Scroll down to see it all: www.hopkinsmedicine.org/coronavirus/index.html
Mental Health
Deaf and Hard of Hearing Resources
American Sign Language
Other Deaf and Hard of Hearing Resources
Disability Rights and Healthcare
We have heard threats and warnings that healthcare may need to be rationed, and that "someone" may have to decide who gets treated and who does not. These warnings are especially frightening for people with disabilities who may feel undervalued. The Disability Rights and Education Fund has compiled information on this topic. You can download their pdf document: Preventing Discrimination in the Treatment of COVID-19 Patients: The Illegality of Medical Rationing on the Basis of Disability.
From HHS – a bulletin from March 28: Civil Rights, HIPAA,and the Coronavirus Disease 2019 .pdf
From the Center for Dignity in Healthcare for People with Disabilities is this one page fact sheet for health care providers.
From ACL (Administration for Community Living)
ACL has compiled resources for seniors and people with disabilities: acl.gov/COVID-19.
COVID-19 Info By and For People with Disabilities
COVID-19 Vaccine Information in Plain Language By Self Advocates Becoming Empowered.
COVID-19 Information By and For People with Disabilities from the Green Mountain Self Advocates and the Vermont Developmental Disabilities Council: Plain-Language-Information-on-Coronavirus.pdf.
COVID-19 Plain Language Guidance for Employees with Developmental Disabilities, describes OSHA rules and including information and tools to use to make a decision about going out in public during the COVID-19 outbreak. selfadvocacyinfo.org/wp-content/uploads/2020/10/COVID-19-Plain-Language-Guidance-for-Employees-with-Developmental-Disabilities-ENTIRE-BOOKLET.pdf