Updated 8/16/2021
MWCIL has collected COVID-19 resources for people with disabilities. Follow up with the providers to confirm all details as most programs are temporary. If you have a disability and need assistance, MWCIL continues to be fully staffed.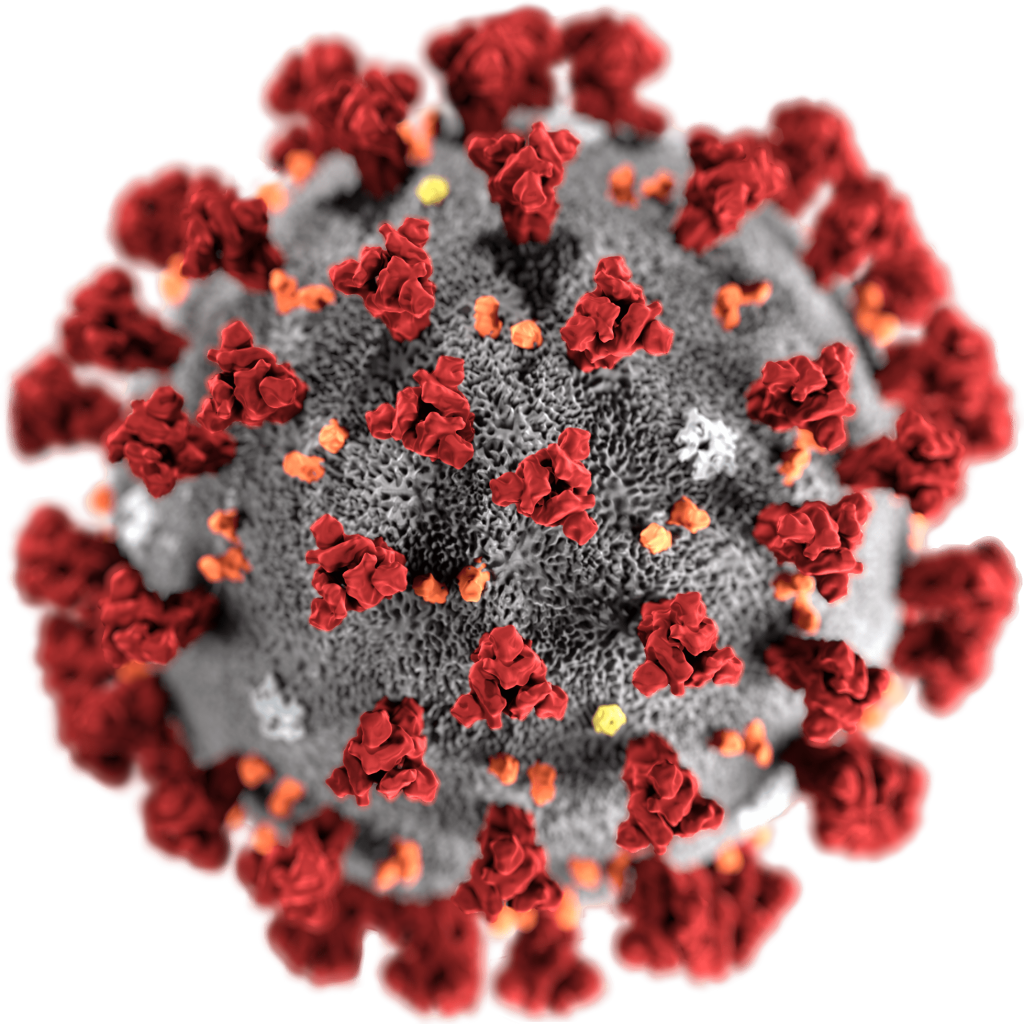 Vaccine
Preregistration will end on May 31. Vaccinations can be located at the website: https://vaxfinder.mass.gov/ or call 2-1-1.
How to prepare for your COVID-19 vaccine appointment GUIDE
Mass.gov Covid-19 Resources in multiple languages: https://www.mass.gov/resource/multilingual-covid-19-materials
Sign Up and Sites
Visit Mass.gov for the latest and most complete information. You can sign up online for the following three types of locations.
Vaccination Sites
Use VaxFinder.mass.gov to search for appointments
Generally, the state is moving from large sites to local sites.
Note: 4 of the large sites will be closing in early June: Gillette Stadium, DoubleTree Hotel in Danvers, Hynes Convention center and the Natick Mall. (News about the closings in the Patch.)
View a spreadsheet with Reasonable Modifications at 4 of the Mass sites. Unfortunately, 2 of these sites are closing in June. (from Boston Center for Independent Living)
Includes health care locations, pharmacies and grocery stores with fewer appointments but availability updated daily. The state does not provide pre-registration at any of the smaller sites – you have to find a moment when they have available appointments.
Local sites may be open only to residents of select and towns
Framingham Vaccine Info
Framingham Home Bound Residents
Excerpts from From The Framingham Source:
FRAMINGHAM – Members of the Framingham Medical Reserve Corp and other City of Framingham health officials began administering the Johnson & Johnson COVID vaccine to homebound individuals. Residents who are homebound or functionally disabled may qualify for home vaccinations through the City of Framingham's Vaccine Equity Program.
If you are interested, please call Framingham's Public Health Nursing Office at 508-532-5667. Leave your name, phone number, and address, and someone will return your call within 24 hours.
Framingham Transportation to Vaccine Appointments
The City of Framingham has created a list of transportation resources to help bring residents to and from their vaccine appointments. View the resource list https://www.framinghamma.gov/3236/Transportation-to-COVID-19-Vaccine-Appoi. Special thank you to the MetroWest Transportation Authority, SMOC, and the Callahan Center for your support.
The Framingham Council on Aging offering free rides to those aged 60+ to get their vaccine: The Council on Aging Department is providing free taxi service to people 60 and older who need transportation to a vaccine site. Transportation is available to sites set up with the COVID Equity initiative, such as churches, local pharmacies, and mass vaccination sites. BayPath Elder Services is administering this service through the Older American's Act funds. To sign up for this service, contact Sam Swisher at the Callahan Center with at least one week's notice: sps@framinghamma.gov or (508) 532-5980, extension 4113.
Free Testing in Framingham
The Project Beacon, free covid-19 testing site will open at Framingham State University on Friday, May 7. The free covid-19 testing site will be drive-thru open at 123 Maple Street, in the university's commuter parking lot. Individuals must register online for appointments at at https://app.beacontesting.com/login. (The previous Project beacon site, part of the state's Stop the Spread campaign, closed on Franklin Street on Sunday, May 2.) (Information on Project Beacon in the Framingham Source.
Second Dose Appointment
If you are receiving the Pfizer or Moderna vaccines, you must receive both doses. You should schedule your second-dose appointment on-site as you are leaving your first vaccination.

Pfizer: Second shot recommended 21 days after first shot (can be up to 42 days)
Moderna: second shot recommended 28 days after the first shot (can be up to 42 days)

You must get the same type of vaccine both times.
The Johnson and Johnson vaccine is one dose only
211
Anyone who cannot sign up online can call 211 to pre-register and receive notifications by phone.
Eligibility
Everyone who is 12 years and older.
MassHealth rides for vaccine
MassHealth has made changes to its non-emergency transportation policy to expand eligibility and simplify processes for transportation to and from COVID-19 vaccine appointments.
MassHealth is providing free transportation to vaccine appointments to any individual that has any type of MassHealth coverage or the Health Safety Net. This includes people with MassHealth Limited, Children's Medical Security Program (CMSP) and MassHealth Family Assistance (FA). In addition, members can request transportation services directly through MassHealth's Customer Service, rather than needing to request services through a health care provider. If an individual has MassHealth or the Health Safety Net, they (or a caregiver) can be encouraged to call their health plan or MassHealth directly to schedule free transportation at 800-841-2900 (TTY: 800-497-4648).
To find the transportation broker for your area, visit https://www.mass.gov/service-details/providing-rides-through-the-hst-brokerage.
However, MassHealth members who are enrolled in a Senior Care Options or One Care plan or in a Program of All-Inclusive Care for the Elderly (PACE) should continue to contact their health plan or PACE provider to request help with transportation.
Homebound MA Residents and In-home Vaccinations
On May 24, the state expanded the Homebound Vaccination Program to support in-home vaccinations for all eligible residents who are unable to get to a vaccine site. You can call (833) 983-0485 to sign up.
In-home Vaccine Eligibility
In-home vaccinations are available for anyone who is unable to get to a vaccine location.
Sign up for an In-home Vaccine
Homebound residents or their assistants can call 1-833-983-0485 to begin the process of scheduling an in-home vaccine appointment. The line will be open Monday through Friday from 9 a.m. to 5 p.m., available in English and Spanish and with translators available for other languages.

Many local Boards of Health are managing their own homebound vaccination programs for their community. The Central Intake Line will help connect homebound individuals from across the Commonwealth with the right resource.

If in-home vaccination is appropriate, individuals will be registered with the State Homebound Vaccine Provider, Commonwealth Care Alliance, or referred to their local Board of Health.

Massachusetts Homebound Vaccination Program (Word)

Massachusetts Homebound Vaccination Program (PDF)
Myths about the Vaccine
Myths about the vaccine from Sanford Health:
Myth: It was rushed and isn't safe. FACT: Researchers took no safety shortcuts. Large studies show the vaccine is safe.
Myth: It changes your DNA. FACT: It's impossible for the vaccine to change your DNA.
Myth: It can give you Covid-19. FACT: The vaccine does not contain a live virus strain.
Myth: It contains egg protein. FACT: It does not contain egg proteins and can be given to people with egg allergies.
Myth: It causes severe side effects. FACT: For most, the vaccine causes mild side effects that resolve in a few days.
Myth: It makes women infertile. FACT: There is no evidence that the vaccine causes infertility.
Civil Rights and COVID-19
Learn about the U.S. Department of Health and Human Services and the Department of Justice Guidance on Long Covid as a Disability.
Congregate Settings
Nursing Home Family Resource Line
617-660-5399
Open Every Day – 9:00 AM – 5:00 PM – a dedicated phone line to connect family members of nursing home and rest home residents with the information and resources they need. This new phone line provides one central contact for families and community members who have questions about the nursing home or rest home care their loved one is receiving during the COVID-19 outbreak. Staff will field questions on a range of topics and coordinate across state agencies to help provide answers.
Framingham
Testing Sites
Visit www.mass.gov/info-details/find-a-covid-19-test for statewide information about testing sites.
Survey from Disability Policy Consortium
Over the course of this summer, DPC's YESHealth research team reached our to the community to learn how COVID-19 is affecting your healthcare, and the response was enormous: more than four hundred people got back to us to share their concerns and their needs for systemic change. Read the full study – it's concerning: https://www.dpcma.org/covid-healthcare-pwd-ma.
Masks for PCAs
Consumers of the Massachusetts PCA program can get free masks and gloves delivered for PCAs from their union, 1199SEIU. PCAs can order the masks online using the 1199SEIU order form.
MA Department of Public Health
DPH has posted information and fact sheets in several languages, as well as updated Massachusetts information on Covid-19 at Mass.gov DPH.
MassHealth Information
Consumer Information: www.mass.gov/info-details/masshealth-coronavirus-disease-2019-covid-19-applicants-and-members
General MassHealth Information: www.mass.gov/coronavirus-disease-covid-19-and-masshealth
90 Day Supplies of Medication for MassHealth Members: www.mass.gov/doc/pharmacy-facts-141-march-12-2020-0/download
PPE – Personal Protection Equipment for Covid-19 Positive Members
MassHealth PPE Program for COVID-19 Positive Members will get a supply of personal protective equipment (PPE) sent to the home of MassHealth members receiving certain MassHealth covered in-home services and supports and who have a documented case of COVID-19 so that they can continue to receive services at home by their personal care attendant (PCA), independent nurse, or direct care worker. Download the file below for more information.
PCA Users
PCA Overtime Limits: MassHealth is temporarily suspending the overtime limits (weekly hour limits) listed under 130 CMR 422.418(A) for the PCA program. Pursuant to this change, until further notice, a Consumer may schedule a PCA to work overtime hours without requiring prior authorization from MassHealth. Consumers should schedule their PCAs with the health and well-being of both Consumer and PCA in mind.
Please note that you still cannot exceed the maximum number of hours per week approved for in your PA. This is only waiving the overtime piece in case a PCA needs to work additional hours for more than 1 consumer putting them over 40 hours. The PCA will not be in danger of being sanctioned by MassHealth until further notice. Learn more from mass.gov pca overtime.
Temporary Expansion of Home Health Aide Services: Please visit the link and learn more about how anyone experiencing disruption in their PCA services can user Home Health Aide Services. Read www.mass.gov/doc/home-health-agency-bulletin-56/download or visit MassOptions.org. MassOptions hotline at 1-844-422-6277.
If you or a family member or friend is a MassHealth member who receives hands-on support from a Personal Care Attendant (PCA) but is short PCAs during the COVID-19 outbreak, call the MassOptions hotline at 1-844-422-6277 to obtain home health aide services.
Long Term Supports and Services, including PCA Management Agencies and Fiscal Intermediaries: https://www.mass.gov/doc/ltss-provider-updates-for-covid-19/download
Housing
COVID-19 Legal Help Project
Eviction Diversion Initiative: Through the COVID-19 Eviction Legal Help Project (CELHP), a substantial expansion of free legal help for low-income tenants as well as low-income owner-occupants of 2-3 family properties navigating the eviction process has started. These services can be used before the eviction process begins, as well as once a notice has been received, and can be used in coordination with the mediation services we have already rolled out. For these services income eligibility is capped at 200% of federal poverty level.
Services will be available in every region and can be found on a new website built for this initiative: https://evictionlegalhelp.org/. Households can also call 2-1-1, and learn more at our website, www.mass.gov/CovidHousingHelp.
Resources such as a new video in English and Spanish, social media posts and new flyers in seven languages (Chinese, Haitian Creole, Khmer, Portuguese, Spanish, Russian, and Vietnamese ) can be found on our website.
Legal help is available right now for income-eligible tenants facing eviction. We strongly encourage tenants and landlords to learn about legal help as well as community mediation resources. Eligible tenants and landlords should seek help as soon as possible, before a court filing occurs.
There also is a website, Resources for Renters, Homeowners, and Landlords, in English and Spanish.
CHAPA
As the COVID-19 situation evolves, CHAPA is adapting their operations and policy priorities. COVID-19 Affordable Housing Resources: www.chapa.org.
DHCD and RAFT
Department of Community and Housing Development (DHCD) – including updates for Residential Assistance for Families in Transition (RAFT) Program – www.mass.gov/info-details/covid-19-dhcd-website#residential-assistance-for-families-in-transition-(raft)-program-and-covid-19-state-of-emergency-
Temporary Halt on Evictions
Visit Mass.gov for eviction protection information: https://www.mass.gov/info-details/covid-19-eviction-information.
Food
Massachusetts Food Pantries at foodpantries.org.
Call Project Bread's Food Source Hotline: 1-800-645-8333
Call Mass 2-1-1
The Mass. Department of Transitional Assistance (DTA) is issuing emergency SNAP (food stamp) supplements to many SNAP households to help buy food during the pandemic crisis. Congress approved special SNAP supplement benefits in response to the COVID-19 pandemic. Apply on-line at www.mass.gov/how-to/apply-for-snap-benefits-food-stamps.
Massachusetts residents can use SNAP benefits to purchase groceries online via Walmart and Amazon, with more grocery retailers hopefully joining the program soon. Visit Mass.gov snap for more information.
Education
The response to Covid-19 varies widely from district to district, and even grade to grade. Learn more at www.doe.mass.edu/covid19.
Finances
The National Disability Institute has put together resource pages about the financial impact that Covid-19 has on people with disabilities and those with chronic health conditions, as well as their families and communities. Visit their National Resilience Center for more information.
Unemployment
Visit the State Unemployment Insurance page for online application forms, as well as links to rules and exceptions during the Covid-19 pandemic. www.mass.gov/unemployment-insurance-ui-online.
The Mass. Department of Unemployment Assistance put together this guide on How to File for Unemployment during COVID-19: www.mass.gov/doc/filing-a-new-unemployment-claim-covid-19/download.
Apply for Pandemic Unemployment Assistance: Pandemic Unemployment Assistance (PUA) provides up to 39 weeks of unemployment benefits to individuals who are unable to work because of a COVID-19-related reason but are not eligible for regular or extended unemployment benefits. www.mass.gov/how-to/apply-for-pandemic-unemployment-assistance
For people who have lost employer based health insurance, see the MassHealth special enrollment for Health Connector.
Social Security
See updates on benefits related to Covid-19: www.ssa.gov/coronavirus
Recipients of Supplemental Security Income (SSI) will automatically receive automatic Economic Impact Payments. Download the document for more information:
MA Attorney General
The Massachusetts Attorney General's Office's work as the People's Law Firm continues amidst the Coronavirus public health emergency. The AG's Office is warning Massachusetts residents to be on alert for individuals and businesses that may try to take advantage of uncertainty about COVID-19.

The AG's hotlines will still be fully staffed during the regular hours. Visit the AG web page at mass.gov AG for more resources.
Mental Health
Deaf and Hard of Hearing Resources
American Sign Language
Other Deaf and Hard of Hearing Resources
Disability Rights and Healthcare
We have heard threats and warnings that healthcare may need to be rationed, and that "someone" may have to decide who gets treated and who does not. These warnings are especially frightening for people with disabilities who may feel undervalued. The Disability Rights and Education Fund has compiled information on this topic. You can download their pdf document: Preventing Discrimination in the Treatment of COVID-19 Patients: The Illegality of Medical Rationing on the Basis of Disability.
From HHS – a bulletin from March 28: Civil Rights, HIPAA,and the Coronavirus Disease 2019 .pdf
From the Center for Dignity in Healthcare for People with Disabilities is this one page fact sheet for health care providers.
From ACL (Administration for Community Living)
ACL has compiled resources for seniors and people with disabilities: acl.gov/COVID-19.
COVID-19 Info By and For People with Disabilities
COVID-19 Vaccine Information in Plain Language By Self Advocates Becoming Empowered.
COVID-19 Information By and For People with Disabilities from the Green Mountain Self Advocates and the Vermont Developmental Disabilities Council: Plain-Language-Information-on-Coronavirus.pdf.
COVID-19 Plain Language Guidance for Employees with Developmental Disabilities, describes OSHA rules and including information and tools to use to make a decision about going out in public during the COVID-19 outbreak. selfadvocacyinfo.org/wp-content/uploads/2020/10/COVID-19-Plain-Language-Guidance-for-Employees-with-Developmental-Disabilities-ENTIRE-BOOKLET.pdf